The market for natural skin and hair products for our pets has boomed over the past few years. One brand who has seen a huge rise in popularity is WildWash, which started as a pet boutique and pet spa nearly a decade ago by founders Andrew and Jane Cooper.
Their love for animals and the environment we live in inspired WildWash, which not only filled the gap in the market for truly natural shampoos and cosmetics for pets but also recognised the impact that products filled with planet-damaging ingredients have.
As you would imagine, there are active ingredients in shampoos. Things which need to be in there to actually make a difference to your pet's coat and skin because, unlike with humans, they can't be slathered in lotions and potions and dry shampoos every day. The shampoo and products they use need to have an impact.
So, WildWash collaborated with and sought advice and opinions from other professionals in the industry, identifying what works and what is a must-have. But it isn't just the dog, cat or horse who needs to react well to what is used; the operator, whether professional or a pet owner, also needs to find it good to use, and the environment had to be pleased too.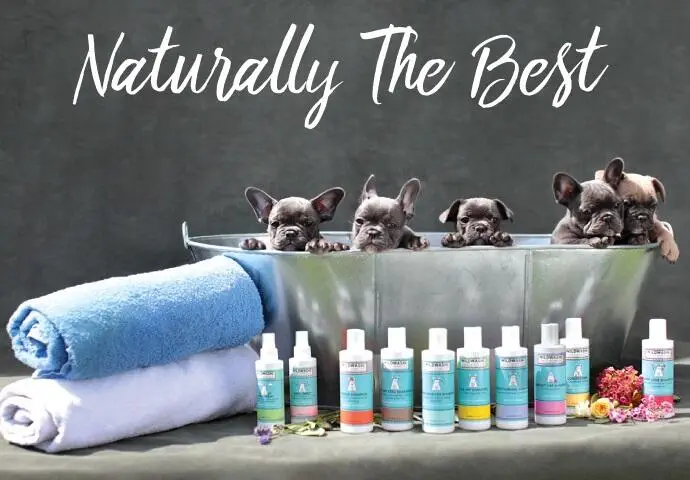 What Makes WildWash Different?
Everything which WildWash sells is made by an independent boutique apothecary who is also responsible for some of the finest human products ever produced in the UK. The products are still hand blended and hand stirred, in a sensitive environment, by people who are as passionate about the pets as the humans they serve too.
Into each bottle goes a diverse and holistic mixture of plants, botanicals and essential oils. So not only is everything as natural as can be, but each ingredient is chosen to offer a range of extra benefits to your pets.
Then there is the smell; recognised as one of the top ten natural perfumers in the world, the perfumer who works with the company complements and enhances the aromas in every bottle.
But these 100% pure essential oils still have to work with the active ingredients, which is why they are so carefully chosen. The sweet orange in the shampoo for dark or greasy coats helps to clarify greasy hair and skin whilst making the coat shiny and smelling oh-so-wonderful, for example.
There is no hint of any Parabens, Phthalates, Phosphates, Sulfates, Petrochemicals, or PEG's, and every bottle is made right here in England, overlooking the hills of Glastonbury so the progress can be checked at every stage in accordance to the UK market and rules. Oh, and it is handmade. As in, stirred by hand. Which is hard work, but equals perfection.
Talking of rules, no products are tested on animals, nor are the raw ingredients used to make everything.
What They Do
As well as making products for dogs, cats and horses, WildWash split these sections and allow you to choose the right products for the issue your pet faces. Does your dog itch? Constantly roll in fox poo? Get covered in insect bites? Does your horse have skin and coat problems or you struggle rinsing all the shampoo away?
The brand hasn't just thought about all of the issues which can affect the animals, but you as pet owners too. But far from being products which you would use at home, WildWash is also used in professional salons up and down the country by groomers who are determined to use the best for their clients.
They have testimonials from grooming salons, show dog owners, vets and ordinary owners alike, and they put all of their ingredients on the label so we can see exactly what is in it, without the scientific wording or chemical alternative names. They also have a best before date, which ensures the best is always used for your pup.
Refill Centres
We are also big on sustainability here at Petz. So the fact that WildWash has launched a programme to help people use less plastic is very welcome.
They will offer customers the opportunity to refill their WildWash Pro shampoo bottles instead of repurchasing a new bottle of shampoo, and they will save money at the same time, making it a real win-win!
The aim is to offer the service at as many of their refill centres as possible, so keep an eye on the list on their website.