While leads and collars are big business in the world of canines, the big brands aren't always the best when it comes to giving you both an attractive and durable product.
Although we always want our pooches to look fashionable and fabulous with our choice of accessories, it's still vitally important we choose materials and designs which provide benefits for the owners, while also being kind and considerate to our pups.
And as dog accessories go, they don't get much kinder or more considerate than The London Pup.
The London Pup Dog Accessories
Founded by university student Anya in 2018, The London Pup is a small online business designed to provide pup owners with products that are both smart and sophisticated enough for city life.
"I was inspired by my dog Tilly to start the business, I wanted her to have nice things that were also durable for the winter." – Anya
As a dog owner herself, Anya was consistently disappointed by the lack of attractive leads and collars on the market which could also pull their weight when it came to durability and longevity.
It seemed to her that owners only ever had a choice between chic, elegant accessories that last all of five minutes, or large, ugly 'super-strength' items, which fail the style test when it comes to navigating trendy, urban thoroughfares.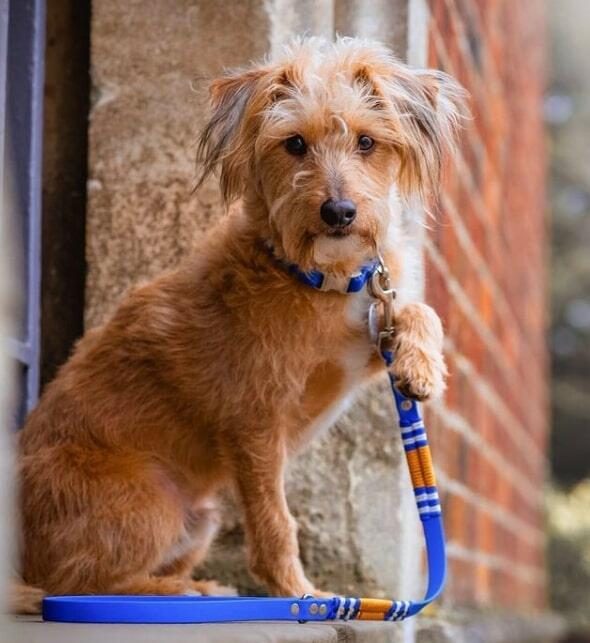 Determined for Tilly and other dogs to get their paws on more premium goods, Anya started her own business, with the aim of creating attractive accessories that use only the most innovative and durable materials.
The result was The London Pup, which after nearly three years in operation now boasts an array of colourful and stylish dog accessories, all crafted from premium materials such as Biothane and PPM (Polyurethane-Polyester Microfiber), which provide a vegan-friendly, leather-look with extra durability.
Weatherproof with wipe-clean efficiency, these materials are kind to your dog's skin and non-allergenic, meaning a soft and comfortable canine collar does not come at the cost of resilience and strength.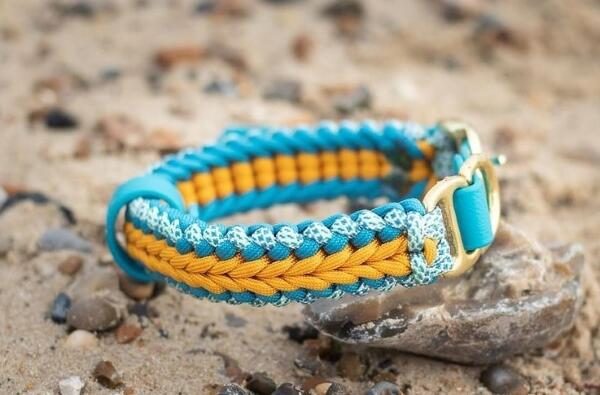 The London Pup has also been sure to push these materials to the very edges of fashion, offering bejewelled collars and plenty of two-tone combinations in any colour of your choice. If you can't find what you fancy, custom orders are available too, ensuring your dog's personal style and attire are reflected in the most robust way possible!
In short, these products more than deliver on every piece of criteria you'd want them to, and as far as we're concerned, The London Pup has achieved what it set out to and more – delivering that rare thing of a dog accessory that's both fashionable and functional, whatever the season!
Be sure to check out their Etsy shop here, as well as their beautiful Instagram page here!
A Company You Can Trust
A big benefit of The London Pup being such a small business is that Anya has complete control over its operation, meaning she can stay committed to an animal and environmentally-friendly company ethos.
For those who are particularly conscious of the brands they support and the types of products they give their prized pooches, you'll be pleased to know that The London Pup's materials are strictly 100% vegan materials created without animal cruelty.
For the environmentally conscious, it's also good to note that Anya deals only in 100% recyclable packaging, helping both herself and her customers to reduce their waste contributions.
"In a world that's growing smaller, I want to make sure that I'm as eco as possible with my packaging… as for being vegan and cruelty-free, I just don't think it's fair to be using animal skin for dog accessories, it just doesn't sit right with me." – Anya
The London Pup's Love Of Biothane
As is the story with so many eager and excitable pups, Anya found that walking her dog Tilly could be a real struggle in a built-up city environment – or even just down the park thanks to Tilly's incessant lead pulling!
Being in busy London, Anya was conscious that Tilly's lead pulling issue needed to be solved quickly for the good of her safety and the experience soon inspired her to make some very special leads of her own…
"My dog pulls a lot on the lead, so I needed something that was strong, yet lightweight… and that's where biothane comes in!" – Anya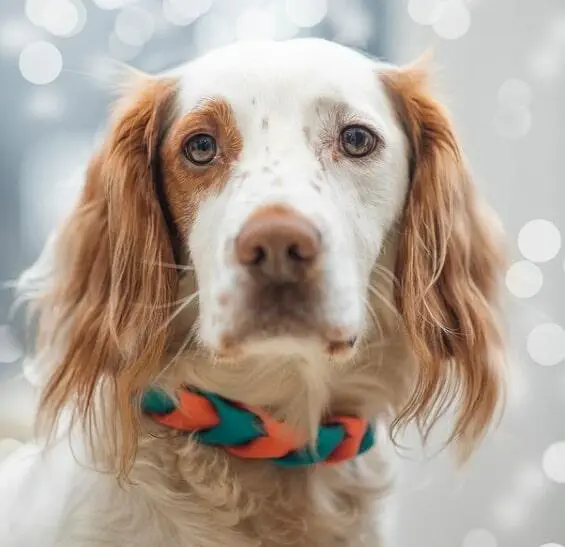 The London Pup's most commonly used material for both leads and dog collars, Biothane is a unique substance that provides plenty of benefits for dog owners.
A kind of polyester webbing with TPU, PVC or nylon coating, Biothane is super durable and waterproof, as well as a skin-friendly material that's kind to pups.
With a similar look to leather, it allows owners and canines to boast a more stylish look to their collars or leash, but in a form that is chew-proof, vegan-friendly and unaffected by the standard wear and tear suffered by similar products. Unsurprisingly, it has very quickly taken on the mantle as the world's first  'indestructible' dog leash material.
It's also famed for its wipe-clean action, meaning gungy leashes and collars quickly become a thing of the past.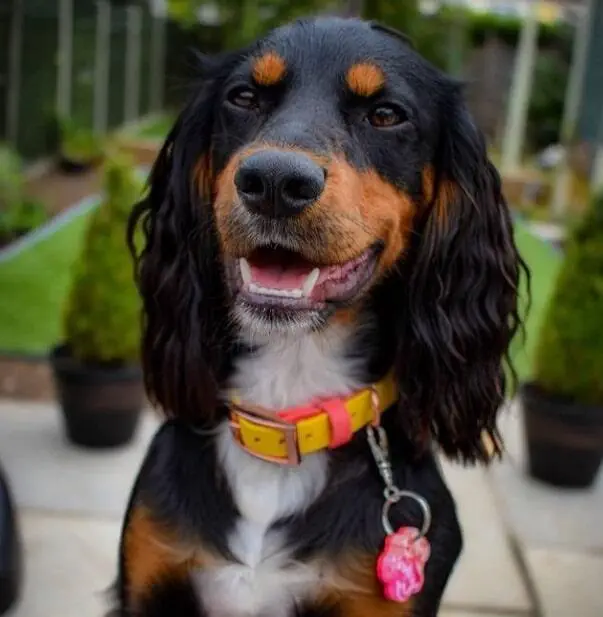 Despite being more durable to the elements though, Biothane has a surprisingly soft finish, which is both comfortable around a dog's neck and in the hands of their owner. This makes it ideal for lead pullers, as it gives you plenty of grip and control without being harsh on your dog – perfect for navigating streets with heavy traffic.
By designing her own Biothane training leads, Anya was able to easily kill two birds with one stone and simultaneously solve her issues of non-weatherproof dog leashes and lack of control when it came to Tilly pulling on the lead.
After Anya had so successfully conquered her own problems with Biothane, she thankfully decided to share the secrets of her success with us and The London Pup's store is now filled with brilliant Biothane products which will change you and your pooch's life forever!
The London Pup's Biothane Training Leads & Collars
Two of our favourite London Pup products are their Two-Tone Biothane Training Leads and Braided Biothane Collars.
These items provide two combined biothane materials in a colour of your choice so that you can reap the benefits of the brilliant material while creating a style for your pup that's all of their own.
Durable, waterproof and smell proof, they have very little maintenance required and will continue to look high-quality and colourful after years of use.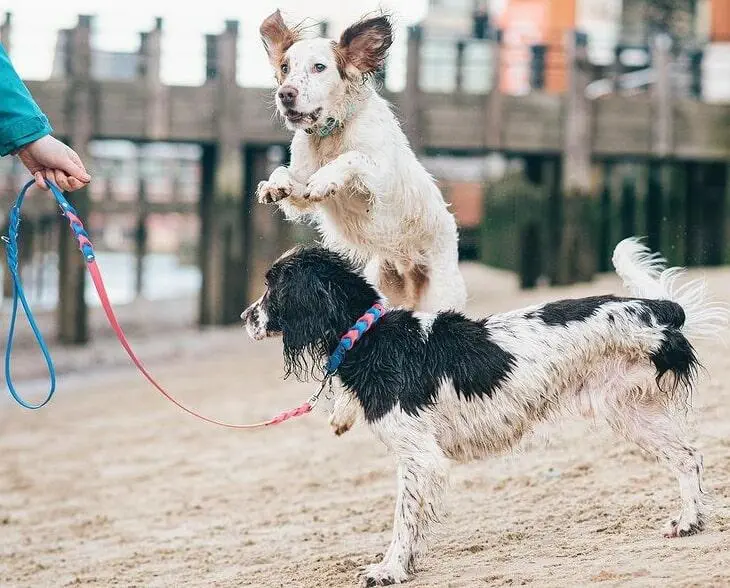 Available in lengths to suit any size dog, the training lead has two clips for harness attachment, which will reduce pulling effects and dangers, while three fixed D rings ensure the length can be adjusted to suit your specific pup. For runners, hikers and adventurists, there's also a floating O ring to provide hands-free tethering to your body!
For collar chewers and pups who like to get especially mucky, the braided biothane collar is also an attractive choice that will withstand the mischievous actions of your mutt and survive the changing elements of everyday life!
 Why Preventing Lead Pulling Is Important
A common issue for dog owners everywhere, a canine pulling on the lead occurs when they want to explore and dictate the way for themselves, often resulting in a pup taking you for a walk rather than the other way round!
Although it's easy to pass off this issue as just part of being a dog owner, leash pulling isn't something you should just ignore, as it comes with plenty of drawbacks.
The fight for control between you and your pooch can often cause them to suffer neck strains from the constant and sudden jerking of the lead, and as you naturally don't want to see your pup hurt, your frequent relinquishment of tension means your dog thinks it's getting the go-ahead to carry on.
This means many pups learn overtime that pulling on the leash helps them get to their destination – which is a learned behaviour you could do without should you ever want a peaceful walk!
On top of all this, giving into lead pulling means that you'll spend most of your walks out of control, which is not ideal when it comes to ensuring your canine's safety and wellbeing – especially in built-up areas and near roads.
Preventing it from becoming a recurring feature on your walks means you have to start standing your ground when pulling occurs – but before you do, you'll want to make sure that your leash is a strong material which gives you good grip and control. Because otherwise, you might find yourself flat on your face or chasing after you pup empty-handed on more than one occasion!
You may also want to consider purchasing a harness for your canine, as this ensures any pulling on the lead during their training is concentrated in the chest area rather than the neck.
Products like The London Pup's Biothane training leads are perfect for beginning this journey to a pull-free walking experience, as the biothane offers the ideal amount of strength and control, while dual clips make them ideal for attaching to the front and back of a harness!