Thoughtful and conscious products… natural ingredients made with quality in mind… These elements are often found in the products of small independent businesses, and Lecker Bites is no different. Ran by Manuela, an avid dog lover, and overseen by her dog Amber – the chief product tester, Lecker Bites is dedicated to delivering the kind of food that dogs will truly thrive on. And after all, our dogs do deserve the best we can offer them, right?
No gimmicks and no-frills, Lecker Bite's slogan is simple – Eat Raw, Eat Healthy. It's driven by what Manuela believes to be the best diet for your dog, which is natural and free from additives and chemicals. This integrates critical components of the BARF diet (Biologically Appropriate Raw Food) which is based off the principle of feeding dogs the diet they evolved to eat—a raw diet composed of meats and greens that are fresh, uncooked and wild. Put by Amber the dog, 'dogs are still mini wolves on the inside after all.'
The BARF diet has grown in popularity and since Lecker Bites has gained a pretty substantial following on social media that's inundated with happy customers, we think Manuela and Amber are truly onto something special.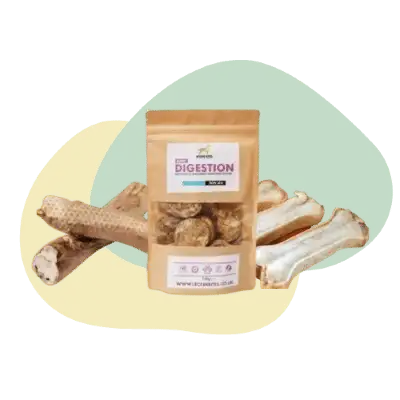 So how and where did the Lecker Bites story begin…
After years of extensive research into what food is best to keep dogs healthy and happy, Manuela's study's led her to Germany, where the food is veterinary-tested and made from human-grade ingredients. There are no additives or preservatives, and the food is grain-free with traceable meat content.
And in realising the goodness that came from such an organic diet, Manuela set about to deliver a product that consisted of natural, single-sourced meat without the nasty additives and without the risks that come with raw meat alone through creating Freeze-Dried Raw Dog Food.
Today… Lecker Bites boasts a unique formula based on 100% fresh meat that is purely organic and ethically sourced from reliable farms in Germany. These clean ingredients are now the core of the brand's hypoallergenic dog food, well-being snacks, delicious meaty treats and natural chews.
Speaking to Manuela about the success of her independent business, she wants her customers to know that:
"Most dog foods are mass-produced and treated at too high temperatures killing vital nutrients and vitamins, including omega oils and live enzymes. This can lead to a host of health problems that aren't always easily identified.''
"We understand the importance of locking in the nutritional benefits of organic raw food. Our freeze-dried raw food is packed with goodness and contains no moisture, so your dog gets their meat in almost its purest form. So stop buying expensive junk food that's bad for your dog and give them a healthy and nutritious diet they deserve so you can enjoy a long and happy life together.''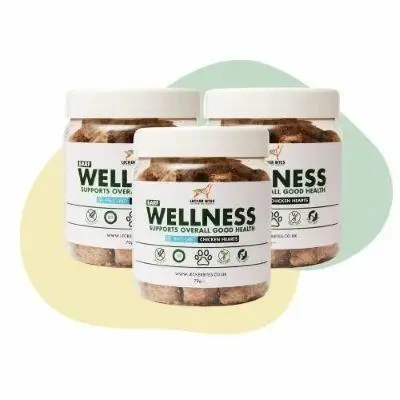 Here are just some of these impressive products include:
A dog food tripe mix that's specially designed to help support and maintain the digestive system.
Multi-Vitamin – Beef Goulash
Beef meat bites rich in vitamins and minerals such as Vitamin B-12 (an essential nutrient) Zinc and Omega 3 fatty acids.
A combinator of Beef, Salmon, and vegetables can be eaten wet or dry and packed with natural vitamins and minerals.
And with that, we think it's time to check Lecker Bites out for yourself.