If you're someone who prides yourself on making your pup look impossibly cute through a collection of various bow ties, bandanas and funky accessories – you'll know all about Wet Nosed Pup – a worldwide haven for well-dressed hounds.
Although the pet accessory business is booming, big high street brands are still lacking in their range of fresh and attractive apparel for mutts and it's taken smaller companies like WNP to step up and provide for disappointed pooch owners.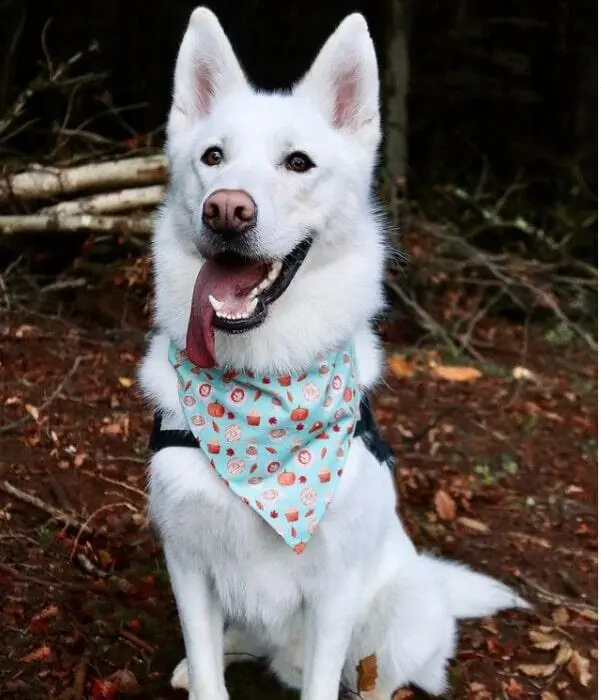 Ranging from wonderful to weird, Wet Nosed Pup's custom and hand-created pup accessories are making waves on social media and if your canine's collars and clothes have seen better days… we suggest getting them something with a little more pizzazz this time around!
Wet Nosed Pup Dog Accessories
Founded by Natasha in 2019, Wet Nosed Pup is a small online business with a big heart, providing pup owners around the world with quirky accessories to best reflect their pooch's personality and style!
Based in Cardiff, Wales, Natasha was inspired to start the business by her big, beautiful husky malamute named Lincoln (her very own wet-nosed pup!), who she would regularly dress up in cute, comfortable and easy to wear accessories.
After a time though, Natasha began to become frustrated with the lack of new and interesting dog apparel available on the market and so began creating her own quirky bits and pieces for Lincoln to wear, often featuring pop culture characters or funny motifs.
From bandanas and collars to leads and bows, her collection of home-made doggy delights quickly grew and it wasn't long before Lincoln became the trendiest dog in all of South Wales!
Luckily for us though, Natasha isn't the kind of person to keep her talents all to herself and after discovering how much she adored dressing up her own dog in custom apparel, she decided to offer her services to other doting dog owners too – in the form of the Wet Nosed Pup!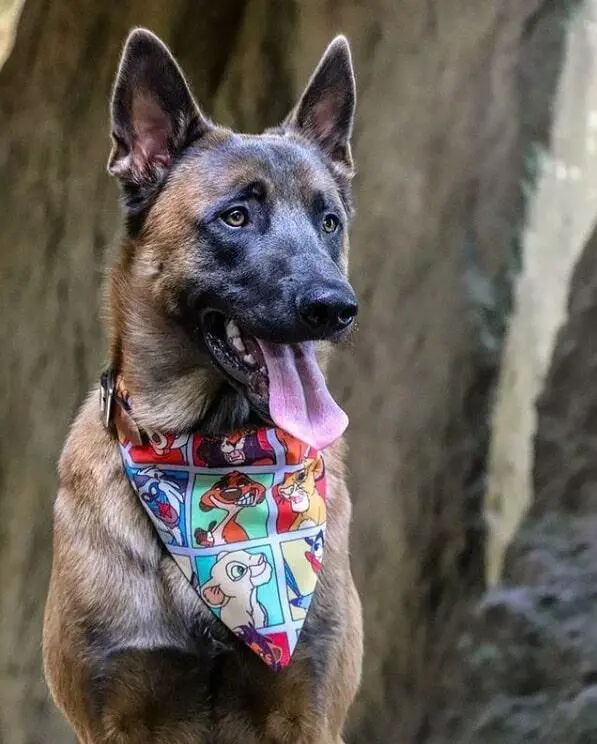 Specialising in TV & film character-themed bandanas, the company has become immensely popular in just a few years, expanding from a single online Etsy store into a fully-fledged website at wetnosedpup.co.uk!
Offering cute patterned pup wear (and plenty of Disney character clothing!) Wet Nosed Pup is also starting to branch out with more than just funky bandanas, as their site now boasts a whole host of fantastic leads and collars, all crafted from ever-reliable biothane!
What's really lovely about Tasha and Lincoln's little business is that they're also far more than just an online store, as thanks to Tasha's active social media presence, the company has now grown into a fun and expressive community, with Wet Nosed Pup being one of Instagram's biggest tastemakers when it comes to fashionable pooch apparel!
Excited fans revelling in their pup's new wares are encouraged to share pics of their cute canines modelling Wet Nosed Pup gear and with every adorable new snap, the company's stock and popularity only continue to rise!
So if your dog's wardrobe is looking a little dull and depleted… it's about time you had a browse through Wales' number one pooch apparel paradise!
Putting Canines & Customers First
As a dog owner herself, Natasha is committed to ensuring canine's get the very best quality accessories and that every customer always gets exactly what they need.
The former is achieved mainly through the Wet Nosed Pup's quality of material, as although it's fun to give your pup a brand new stylish garment, it's appearance is always far less important than simply making sure it is comfortable, non-constrictive and easy to put on and remove.
Wet Nosed Pup is well aware a dog's wellbeing comes first and so all of their bandanas are made from super soft fabric which won't itch or irritate and come in two styles which are easy to attach to a dog's collar or fasten around the neck with lightweight popper buttons.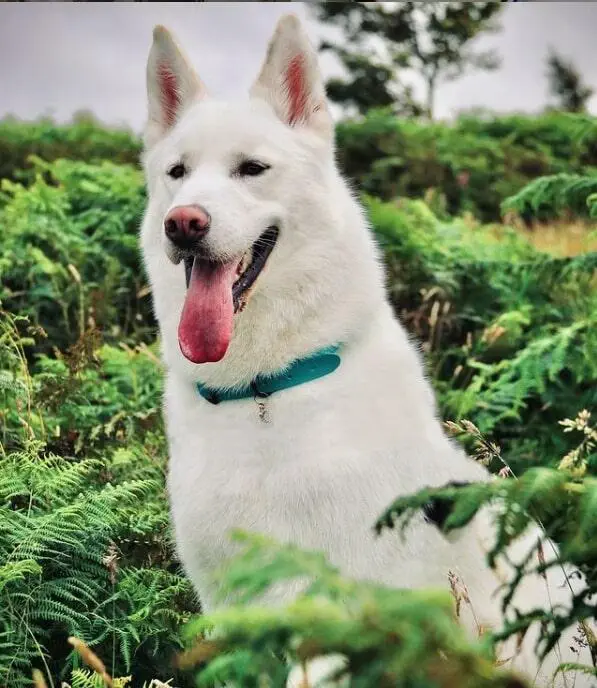 For collars and leads, the company also utilises the miracle material of biothane, providing colourful and attractive leather-like accessories which boast incredible weatherproof characteristics.
A kind of polyester webbing with TPU, PVC or nylon coating, Biothane is skin-friendly material that's kind to pups and unaffected by the standard wear and tear suffered by similar products.
This is because it is incredibly durable despite the soft finish and its wipe-clean action has made it a super popular option for owners of adventurous, mucky pups!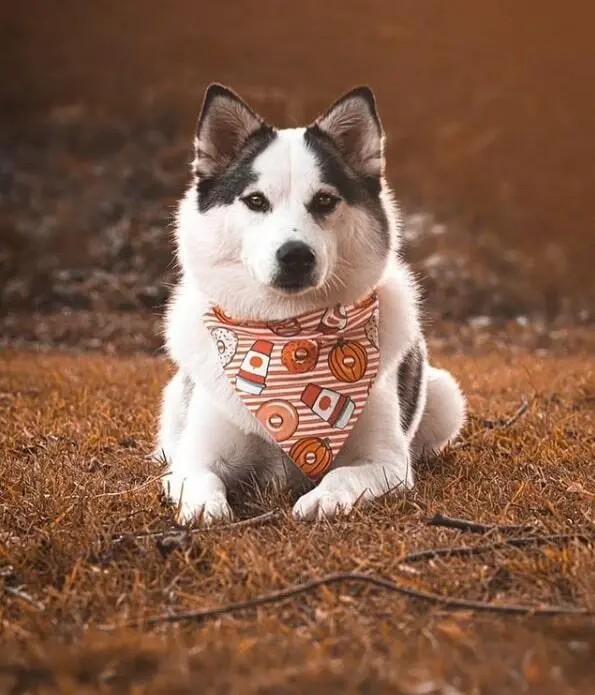 As well as a focus on materials, Wet Nosed Pup also pride themselves on the adaptability and versatility of their products, always aiming to provide the perfect size and style for any given pup.
This ethos was born from Natasha's own struggles with finding well-fitting accessories for Lincoln and so she understands that every dog is different and may need special custom sizing.
Their standard sizing model was also created with every breed of dog in mind, meaning they offer a far wider range of options compared to other accessory brands.
They've even branched out to cats recently, providing an extra small size for moggy owners getting jealous of their pal's well-dressed pooches!
Custom Garments – Create Your Perfect Pooch Apparel!
One of our favourite aspects of Wet Nosed Pup is that they love working with customers directly, helping them to design and create the exact aesthetic they are looking for.
Because why settle for anything less than your ideal accessory!?
To do this, Wet Nosed Pup offers custom order options whereby customers can choose specific fabrics to be ordered in, as well as text and printing choices to a garment, can be personalised to your liking!
Given bandana styles tend to be fairly conservative across the market, this is the easiest and best way to get your hands on an accessory which actually suits your mutt or reflects your unique tastes.
After all, there are plenty more characters out there that aren't Disney!
The Latest Products From Wet Nosed Pup
While they might be famous for there bandanas and collars, Wet Nosed Pup aren't content with providing just the standard accessories for their customers, with their various ranges expanding all the time!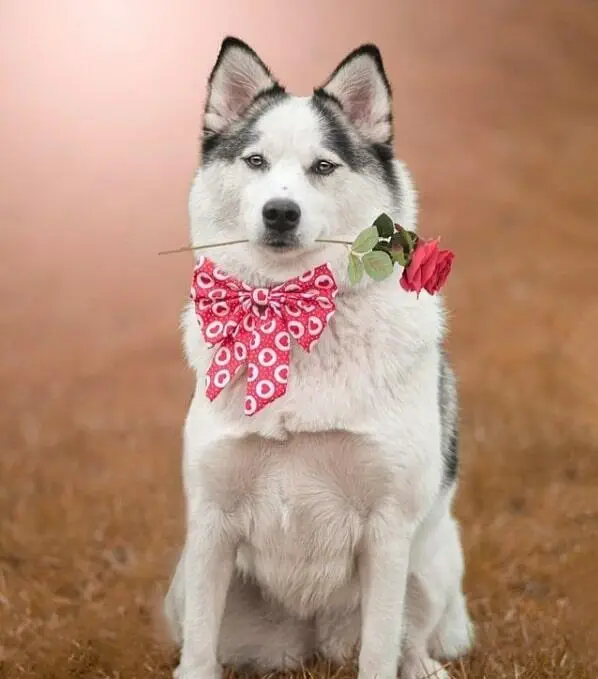 Another arrow in their quiver is the new bow tie range, perfect for pups who are a little bit fancier than your average woofer!
Where Wet Nosed Pup is really breaking the mould though is through their 'matching' human apparel, which allows you and your pup to play fashion twins by wearing exactly the same design!
And it's been an instant hit with the company's already obsessed community!
"I've become obsessed with matching with my dog lately and we have an amazing team of Instagram models to help us brainstorm and make sure our ideas will be well received!" – Natasha, Wet Nosed Pup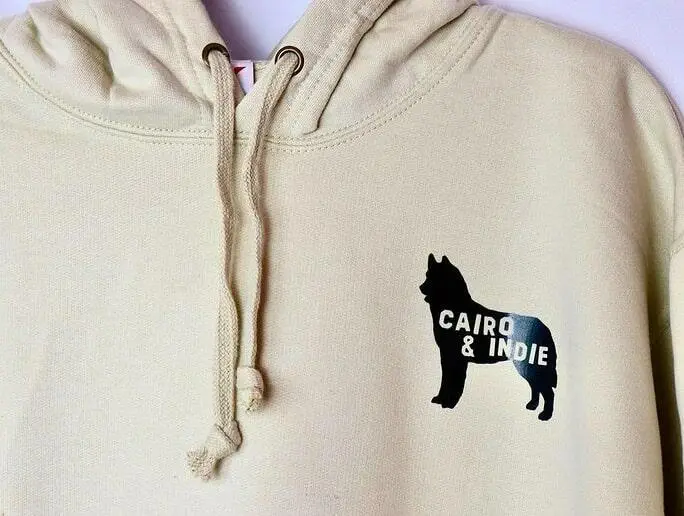 So far, Tasha and her team have come up with dozens of fun pairing matches, with human accessories like scrunchies and clothing providing the perfect opportunity for matching.
Just let them know what style your dog is rocking and they'll do the rest! Or, just check out their pre-existing matching ranges on the site!
The idea is currently still in its infancy, but we suggest keeping an eye out on Wet Nosed Pup in the months to come, as it's something Tasha and her team want to get into in a big way.
"We are definitely looking into creating more accessories to match with – as there is such a big demand in our sales!" – Natasha, Wet Nosed Pup
Their latest innovation is a range of personalised human hoodies, available in a range of 8 colours and various sizes from youth to adult.
Each hoodie is completely customisable and designed to feature a dog silhouette based on your pup's specific breed, along with a choice of funny pup owner-themed slogans your mutt is sure to appreciate!
Because the world deserves to know how much you love your puppy pal!