Not every 'pet' product has to be for our furry (or scaly) friends. Sometimes, their owners deserve a gift too – but bonus points if it is a nod to their best animal friend.
Lovingly Handmade Crochet handcrafts personalised plush replicas of any pet, so they are immortalised forever. These cuddly toy versions are the ideal long-term companion, and each is uniquely made to represent their pet as much as possible.
But it is an idea which isn't just for those who adore their pet. Lovingly Handmade 'Pawfect Memories' pets can also help with grief and loss when an animal is lost from the family.
Laura and Riccardo are the team behind the company. After suffering the loss of their own two furbabies, they wanted to offer something which was not only a lasting memory but comfort, too.
Lovingly Handmade began after years of pain for owner Laura, which was eventually diagnosed as rheumatoid arthritis. Anxiety over leaving the house in case the pain increased soon meant she became isolated. A diagnosis of fibromyalgia then meant she had to give up her teaching job.
She began treatment for the depression and anxiety and got her life back on track, but being able to find solace in crafting and crochet was the perfect distraction.
Laura began making animals which looked like their pets for fun, but after sharing with her Conscious Crafties buddies online, soon her friends wanted one of their own. So…why not make them for anyone?!
After offering the early customers a discount to act as a portfolio, the praise and positive reviews grew and grew. Companies such as 'D for Dog' and 'Chelsea Dogs' wanted to stock the toys, and then an application to sell on NotOnTheHighStreet.com was accepted.
With this growing demand meant Laura needed some help, so Riccardo has now gone from promoting the products to caring for Laura and helping with the crocheting.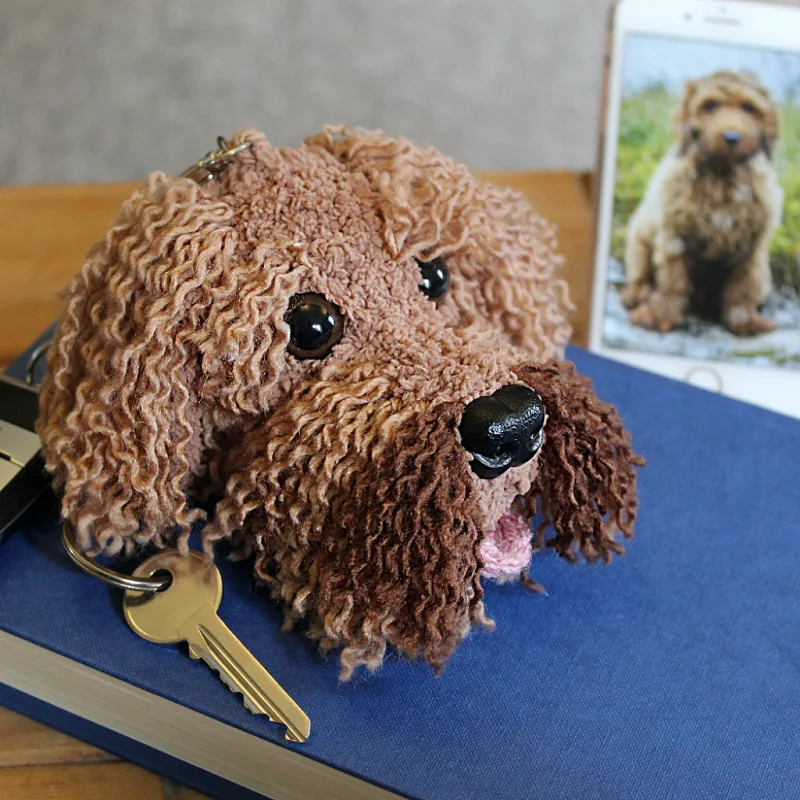 The Products On Offer
It isn't just soft toy replicas of your pet which can be made. If you want something a bit more subtle, a head bag charm or pet face keyring is ideal.
Their Keepsake Plush is always a unique memorial, replicating every one of their details from markings to colours. It takes an average of 50-60 hours to make one, and they include a special memorial pocket too in case you want to keep their ashes or a picture.
A Memorial Plush can also have their ashes placed carefully inside the plushie for safety, which creates a less sombre looking urn.
Any breed or animal can be crocheted, from different dogs and cats to parrots, rabbits and even Shetland ponies. Eye and nose colours are taken note of, and you can upload several photos which from different angles for real 360-degree accuracy.