It seems like only yesterday we were saying 'A dog is for life, not just for lockdown.'
Thousands of excited new dog owners began flooding our social media timelines with their cute canine snaps amid the coronavirus pandemic.
Dog's trust wrote about the potential covid fallout in July 2020, highlighting how up to 40,000 dogs could be at risk after the pandemic. So now we're almost back to "normal", what has changed? Leaving behind the WFH office to return to the workplace means owners are struggling to give their beloved pooches the same level of attention. Throw in a cost of living crisis and we're looking at a possible disaster.
If you're considering getting a new canine companion, there really has never been a better time to adopt, but there are a number of important things you should consider first.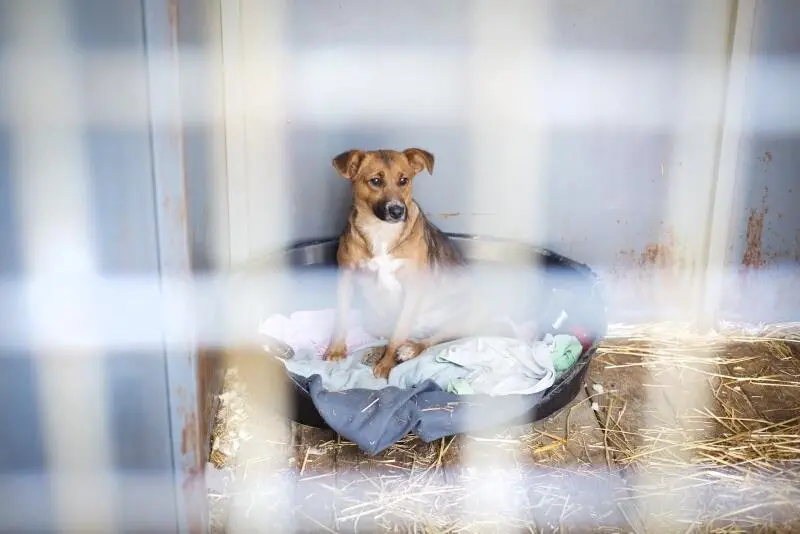 Before making any hard and fast decisions, ask yourself these questions below to see if you are truly ready to accept a dog into your life.
Why Do You Want A Dog?
If getting a dog is something you or your family have been discussing for months or even years before the crisis, it's understandable why you might feel now is the time to bite the bullet and welcome a new member to the family.
But it's important first to figure out why you've been 'talking' about it for years, yet still haven't done it.
Think about your hesitations and doubts. They may have been to do with money, your schedule, having very young children or a multitude of other reasons (Don't underestimate the time and dedication required to live with a doggo!).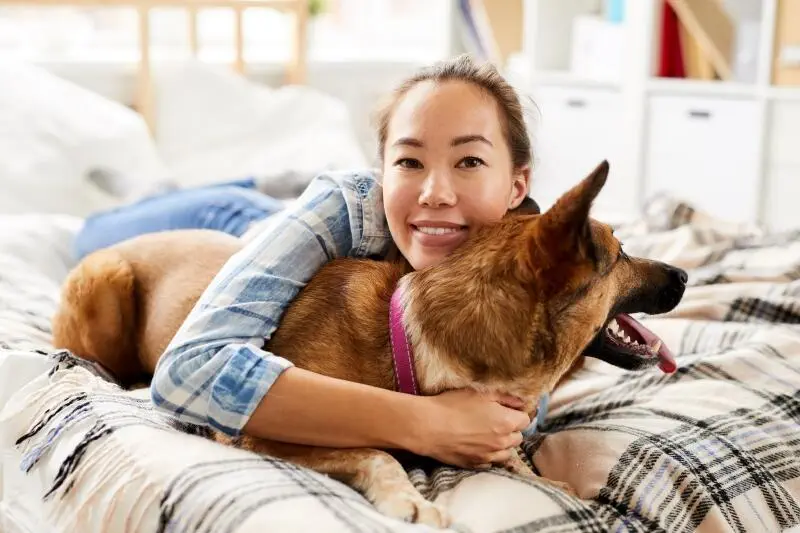 It also goes without saying that if you've never even considered getting a dog until now, suddenly adopting one probably isn't a good idea.
For some people though, this is absolutely the right time to bring a pup into their lives, and you may have known for some time that you want to become a dog owner.
If you're confident you can care for a canine for the foreseeable future, there's no better partner.
Can You Afford A Dog?
We hate to break it to you, but dogs are mighty expensive. Inflation is forecast to reach up to 18%, and cost of living is quite literally through the roof. Dogs have never needed us more, but fewer of us than ever can afford to keep a happy and healthy pup.
A dog, it's food and all the equipment they need for a happy, healthy lifestyle can have an initial cost of around £700 – £2500, depending on what type of breed you get.
From there, it will cost you somewhere between £70 and £200 a month to give them the basic minimum care they need.
At a time when people's job security and financial stability are at risk, these numbers don't make for great reading.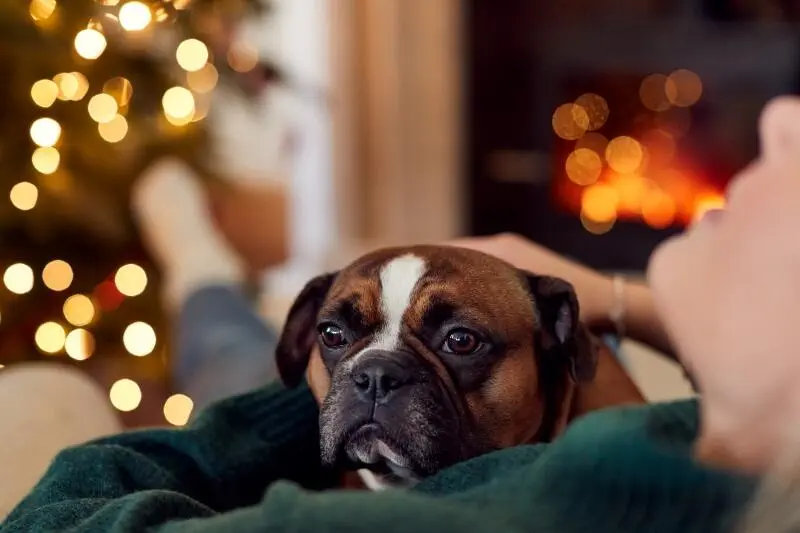 If you're someone who has cause to be worried or anxious about how the rising cost of living will affect you, a dog might make you feel better, but one more mouth to feed will also almost certainly create added stress.
Make sure you're clued up on the cost of a canine before purchase, and whether your family can comfortably afford to give them the best life possible.
For a more in-depth look into how much dogs can cost, read our study here.
Do You Have Time For A Dog?
The factor that most people need to consider here is time.
If you're still working from home, you may well have more time on your hands than you know what to do with.
A dog would undoubtedly solve this issue.
They need lots of care, want all of your time and attention and their requirement for walks is a great way to get you out of the house and shake off some cabin fever.
More importantly though, they're going to provide you with love and affection so it really seems like a no-brainer.
However, all of this reasoning is being made with a very short-term outlook.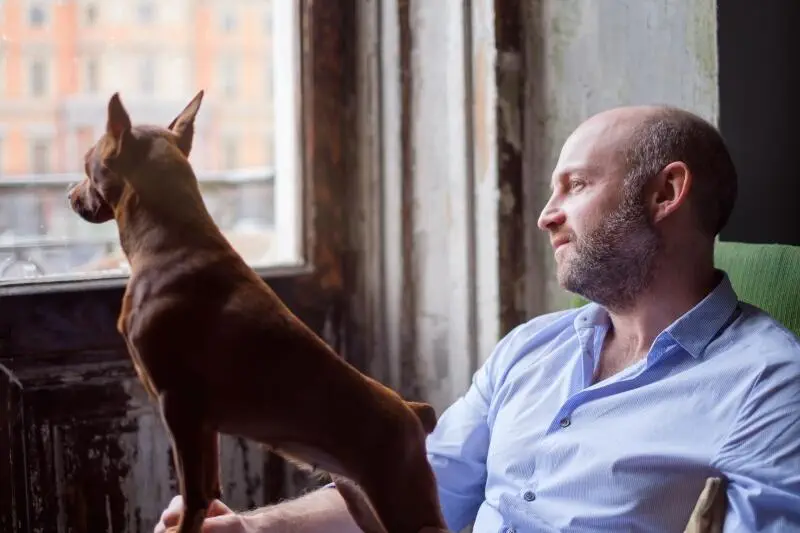 Will you have time to walk your dog in the long term? Will you have time to feed them?
Are you going to be leaving them in the house alone if you return to the office? While you undoubtedly go and soak up all that social life you've missed?
These are questions you should be asking yourself and so it's important to note what your usual routine is.
As a rule of thumb, 10 hours alone is too long for a dog, and so those with long working hours or travel times may struggle. Your dog also needs at least 2 walks a day, totalling around 30 minutes of walking time.
This becomes a work/life/dog balance. Owning a dog means sharing your life with them, and in that sense they are more a family member than a pet.
Don't bring one into your life if you're not prepared to spend all of your spare seconds with them!
Adopt vs Buy
The pandemic spawned a wave of new 'dog breeders' as canine companions surged in popularity. Sadly much of this breeding was done without professional oversight, or without any thought for the future. There is a current surplus of dogs in shelter and in need of a permanent home.
When you adopt a dog, you are giving a home to a dog who needs it. You are also making a commitment to care for the dog for the rest of its life. Adopting a dog can be cheaper and less time-consuming than buying a dog from a breeder, but it can also come with some challenges.
Buying a dog means you can choose the exact breed of dog that you want. You can sometimes get an understanding of the dog's health and history. But buying a dog can be expensive, and it's important to do your research to make sure you're getting a healthy dog from a reputable breeder.
We'd urge anyone looking for a pup pal to speak to their local shelters first. With so many homeless dogs in need of a forever home, it's possible you'll be able to find the breed you'd like.
Consider Fostering
Fostering is when you take in a dog in need of a home and look after it until a more permanent owner can be found. This is a great way to help out if you're not able to commit to being a long-term owner, and it can make all the difference to a dog in need. Plus, it's a great way to get your doggy fix!
Since the easing of pandemic restrictions, people have given up their dogs to return to the workplace, pursue their own interests or just because they can no longer afford to keep them. The pressure on shelters has been immense. Foster eases this pressure as it's one less bed for the shelter to find.
When you foster you may also get help with the cost of food and vet bills, along with care support from professionals. You can read more about fostering here: https://www.dogstrust.org.uk/rehoming/fostering/