Pet flaps are a genius idea. They allow our pets to leave and come into our homes as they please, without scratching at the door or having us worried and sitting up waiting for them to come home.
But they are also becoming more advanced. Some can be closed so they can come in, but not leave again if it is coming up to the nighttime. Microchip pet flaps can ensure that only your pet comes wandering in.
Pet Flaps UK offers a huge range of pet flaps, from cat flaps to dog doors, and they can also be installed in PVC doors, windows and brick walls.
It only began in June last year but has since grown to be one of the biggest suppliers of pet flaps in the UK. In fact, founder John even tells us that it just started as a company in his spare bedroom, during lockdown, and at an age where most are just thinking of retiring.
They soon had fitters installing cat flaps and dog doors around the UK, showing that the offer to install the flaps for the customer is a very popular option indeed. They also offer free no-obligation quotes, no hidden fees and installation/manufacturer warranties.
What Is Available?
Pet Flaps UK are the sole UK importer of High Tech Pet Power Doors from the USA as well as petWALK of Austria, often viewed as the world's best pet doors. They also work with Tomsgate craftsmen who build wooden doors from Belgium.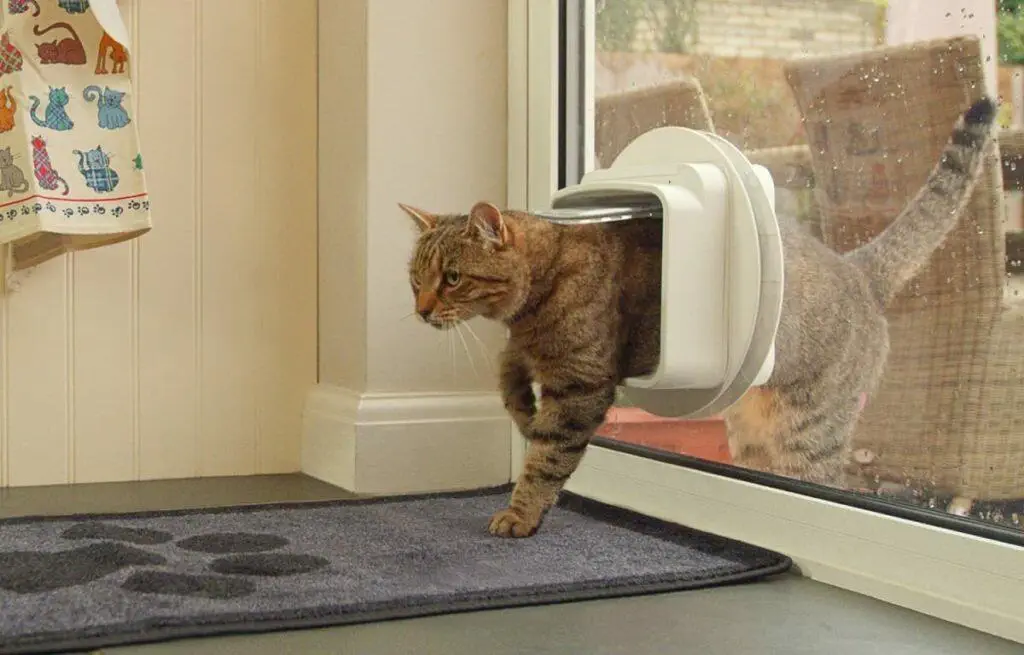 They also recently teamed up with EcoFlap, who make letterboxes that tackle the issue of draughty front doors. Their energy-conscious pet flaps (The Petflap) do the same and also prevent that annoying rattling sound, but while keeping style at the forefront too.
It gives a gentle motion too, so no paws or tails will get trapped. They're also made to order, so can be the correct depth for your need.
In terms of ordinary, standard cat flaps, they sell:
4 Way Cat Flaps
Infrared/Magnetic Collar Key Cat Flaps
Microchip Cat Flaps
from brands such as Pet Mate and Sure Petcare, who can be trusted. Their speciality pet doors and flaps include:
TOMSGATES
petWALK
PlexiDor
High Tech Pet
The Petflap draughtproof flap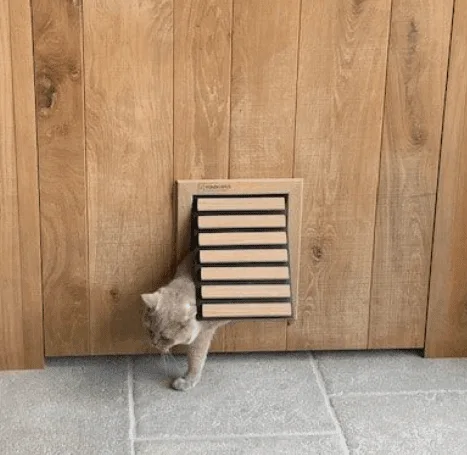 They have loads of information on their website regarding how to choose the best pet flaps both in terms of what you need, and what your animal needs. And of course, the big pull is that they are fitted for you – because no matter how great you are at DIY, your cat flap needs to be secure and safe (and also needs to avoid costly mistakes).
Installation can be into uPVC doors, glass doors, wooden doors, and even aluminium and metal skimmed doors or composite doors. Places like the conservatory, porch or even through brick walls are not off-limits either.