When it was announced that 'non-essential' businesses were to close around the UK due to the Coronavirus outbreak, owners who frequently rely on dog-grooming parlours were left wondering how on earth they were going to keep their pooches from looking a bit dog-eared.
It has been quite a challenge for some. There have been hundreds of photos and stories of disasters where things haven't quite gone to plan, from dogs who are looking a bit balder than usual to quite lopsided hairdos.
Some are now starting to open up safely following the ease in restrictions but with things not set to be completely back to normal until July at the earliest (and some people needing to stay inside even after this), it may be worth taking the plunge rather than waiting.
So we've also talked to professional groomer Anna at The Dog House in Leicester, to bring you some tips for what is hopefully going to be the last few weeks of lockdown – but will come in handy for months to come!
Petz has also turned to Instagram stars Eddie and Betsy at @just.two.cavapoos on Instagram to see how they have coped. After all, we don't want your dog ending up on a Coronavirus Dog Grooming Fails compilation…
Grooming Tips To Help You At Home!
Luxury dog groomers The Dog House, who pride themselves on helping dogs who are a bit nervous about the situation at the best of times, have started to reopen up their services again.
But during the lockdown, they provided their customers with a handy guide on how best to care for dogs and their fur at home – and there is no better advice to follow than this!
The right tools for the job
Your home grooming tool kit doesn't need to be enormous – just a few of the right tools are key to ensuring success! For most dogs, especially curly-coated dogs, a flexible slicker brush (with wire pins) and comb are essential for getting through the coat from root to tip.
You may want to add a detangling spray or conditioning spray to your toolkit to make getting knots out much easier and pain-free for your dog.
A treat mat loaded with high-value rewards can be perfect for keeping your dog in one place. You might find that some dogs are more motivated by a squeaky toy or ball providing they don't find it so exciting that they're bouncing around.
You might also want to keep your dog on a collar or harness and lead or get an extra person to help with the handling.
Have a grooming station set up
Have a think about a good area you can use for your grooming station if you want to avoid the 'grab & go'. Think about how a salon is set up; you might want to use a table or worktop.
If you have a giant dog you will find a designated area is easier! Once you have your area you need to make sure it's slip-proof. Have a yoga mat or bath mat to pop on the surface. If your dog feels like they're going to slip they'll grip with their claws.
You need to avoid brushing your dog on your knee or on the floor, this can be a little confusing as this is where they have all of their fun, games and food. Make it a clear grooming area and set them up for success.
Always remember your dog needs to be safe at all times. Make sure they're not near anything that they could hurt themselves on or knock-off and never leave them up on a surface unattended.
Technique
The best way to work is methodically. For example, if you're going to brush a leg, start at the foot, create a parting line and then brush everything that falls below that line and then move up to the next section and so on.
Keep the handle of your brush working in the same direction of the coat, like an arrow. Comb through the section you've brushed from root to tip. If you find any knots gently pull them apart with your fingers and brush them through.
Be careful with your slicker and use the whole of the flat face against your dog's hair, avoid having it at an angle as this can cause uneven pressure and result in brush burn.
You should always be able to see down to your dog's skin when you part their hair, if you can't it means that the coat is matted.
You don't need to brush your dog from nose to tail every time, start small and work up to it.
You should be brushing your dog through at home about 3 times a week.
Using your vocals
It's good to talk to your dog whilst you're brushing them. Find your inner baby voice and tell them that they're such a good boy or girl.
If you have a real wriggle-bum it might be worth turning the baby voice down a notch but still say 'nice', 'good' in a calm but reassuring tone to keep them on track.
Dogs can really pick up on our emotions and intonation in our voice. If you're having a bad day or getting a bit stressed, take a breather for a few minutes or come back to it another day.
Bathing your dog
You might find yourself needing to bath your dog in between grooms but there's a couple of things you need to remember. You should always use a good quality, natural and cruelty-free shampoo, dogs have a different skin PH to humans so don't use your own shampoo.
Never get water down your dog's nose; the best way to avoid this is to keep their head level or tilted down slightly. Of course, once your dog is wet, then don't let them dry themselves naturally.
You'll need to pop them on your grooming station and brush them through as you dry them to make sure there are no knots.
A curly dog that is left to rub themselves dry on the carpet or have a mad half hour will get knotty.
Clipped by Coronavirus: Keeping Pooches Insta-Ready
For Eddie and Betsy, their owner Emma has had to turn to some home-grooming to keep them comfortable and ready for their time in front of the camera.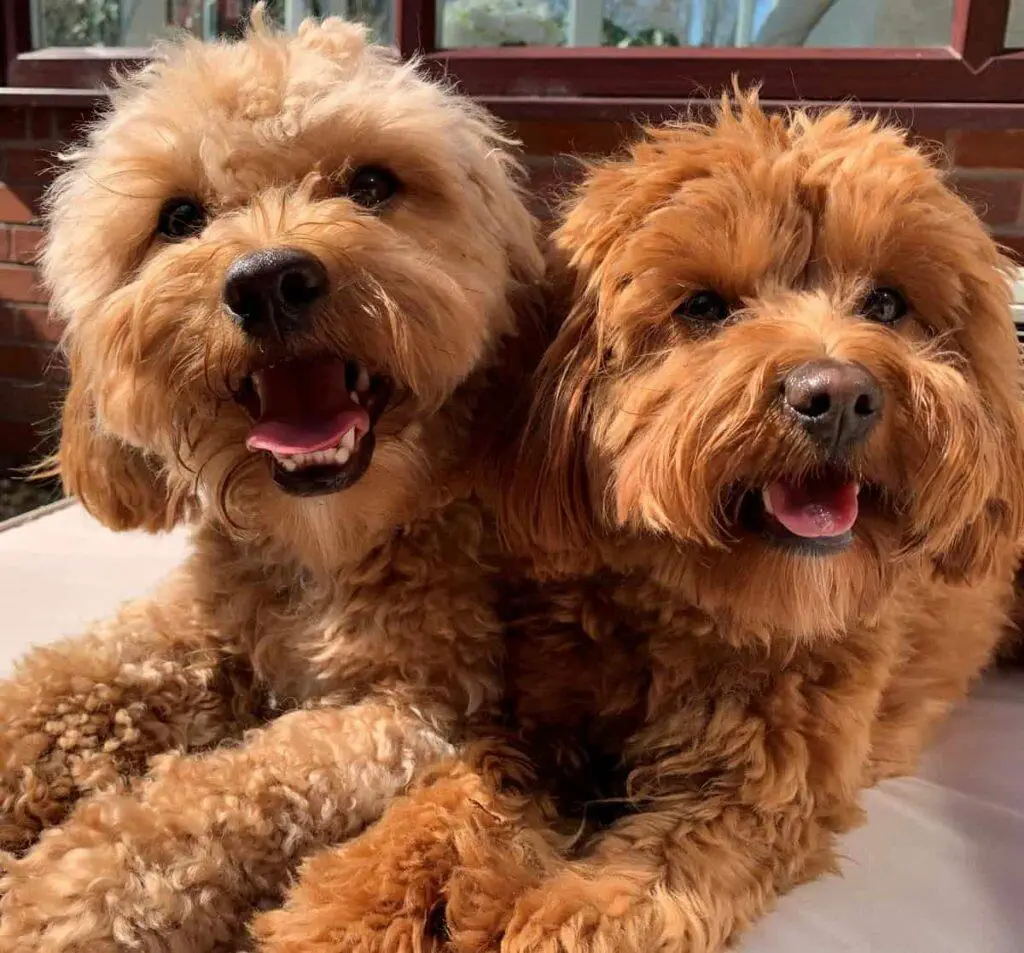 Both one year old, the delightful duo need regular grooming and ideally a good brush every day. Betsy is the younger of the two by five months, with straight hair which is slightly easier to groom than Eddie's, which is very curly, thick and gets very knotty.
Luckily for them, their owners were prepared for the groomers closing before it was even announced. "We actually bought a clipper set just before lockdown, as we thought we'd give it a try as two dogs are quite pricey every couple of weeks at the groomers. Turned out they've come in very handy," says Emma.
As most owners can probably relate despite their best efforts to recreate the professional setting, grooming Eddie and Betsy has been a bit of a 'grab & go' situation as opposed to a regimented schedule. She says: "I usually just target them when they're a bit sleepy albeit outside or on the sofa, wherever I can catch them.
I've just been doing bits here and there, for as long as they let me and then let them have a rest. But with the nice sunny weather we've been having to do them a lot more so they're short."
For Emma, thankfully there are no horror stories for either party. "To be honest, I've really enjoyed home grooming them and found it quite therapeutic, except for when they run away and hide!" she adds.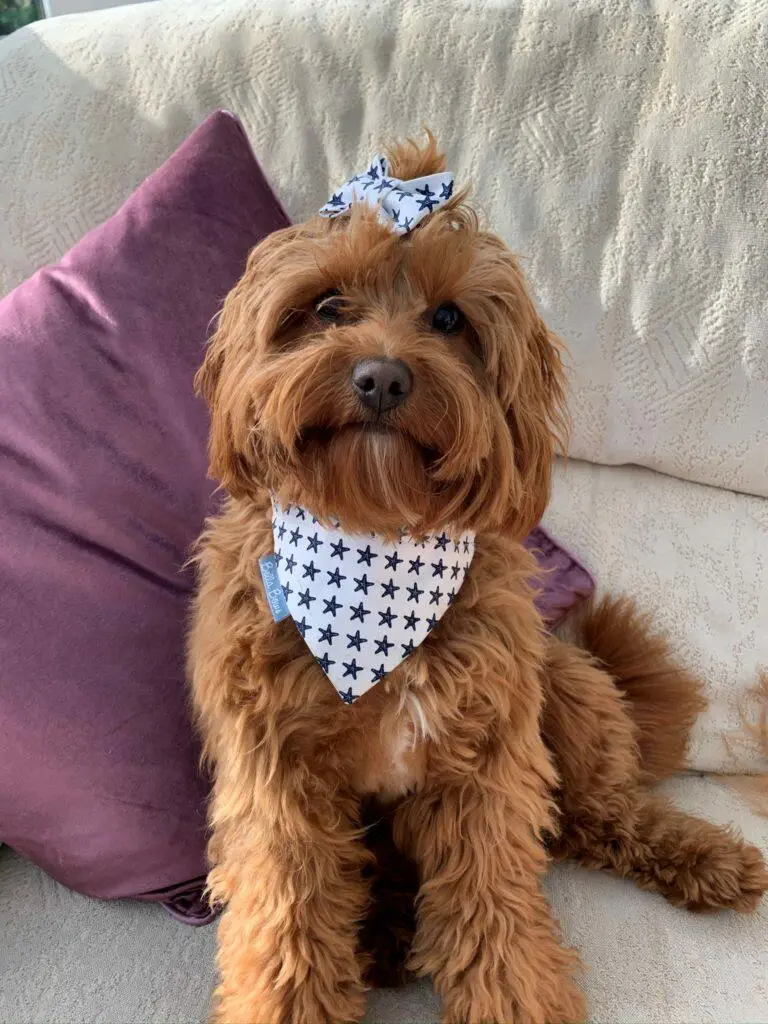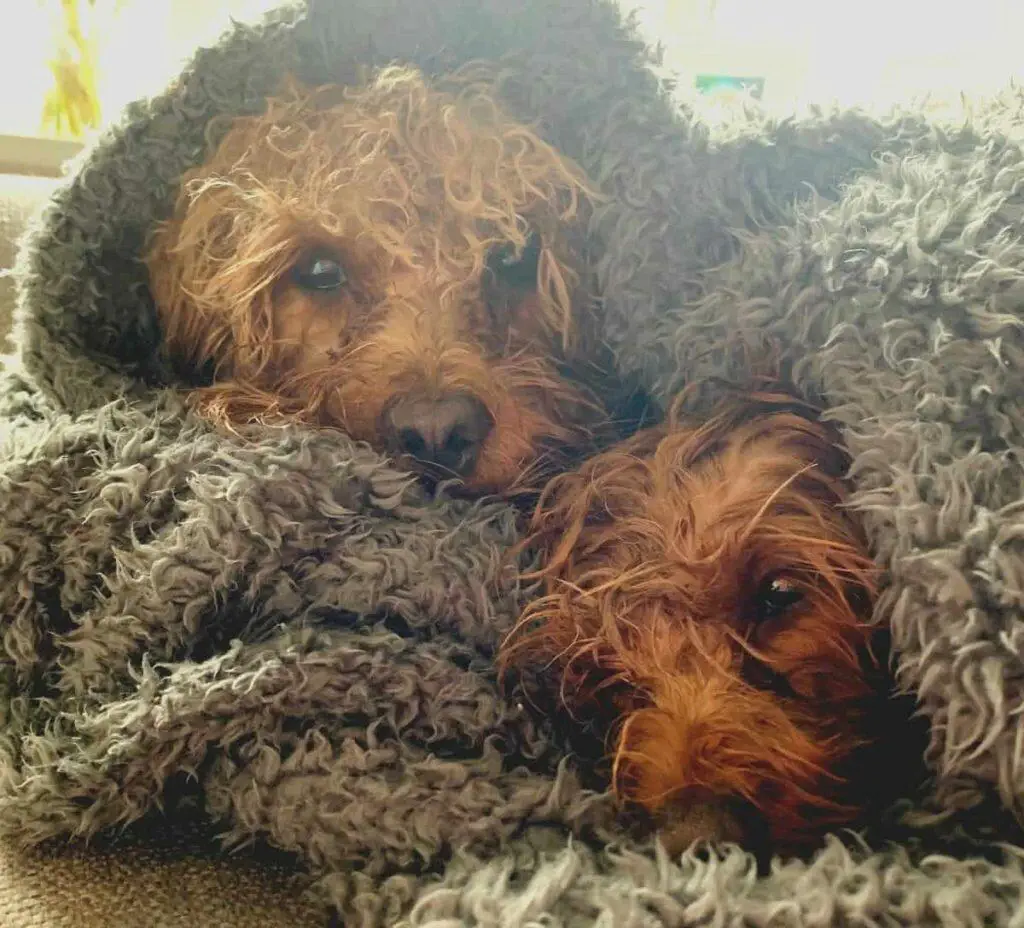 There has been no need for top-of-the-range equipment either, as they just bought a little set from Amazon, "nothing posh or pricey," showing that you don't always need to spend top dollar to get the job done.
While the salons have largely had to shut their doors, some mobile groomers have still been able to operate if they adhere to the distancing rules and don't come into your home.
But with the increase in demand versus the fewer available appointments, we recommend knowing how to ensure your dog remains comfortable with their growing fur.
It is vital to make sure their fur doesn't get too long – this can cause overheating, ear infections and very itchy skin.
Do be aware that it isn't widely recommended to groom your doggy if you're not feeling too confident about it. They need to be calm and relaxed, and they need to know what it is you're about to do.