Do you fancy a completely FREE staycation this year in a luxurious holiday home, with your trusted mutt right by your side?
Better yet… would you fancy getting paid for it?
Yes, you heard us right… paid to go on holiday with your dog.
And we're not just playing a merry old game of 'imagine that' either… as this could actually happen to you, this year… should you and your pup fit the bill.
That's because Lakeview Manor, a seriously stunning private estate in Devon, is now offering dog owners the chance to test out it's newly furnished lodge, situated on the shores of the Manor's idyllic lake setting.
The plan is to build 18 more holiday homes just like it across the site, but first, they need to be certain that their current pet-friendly model will be a hit with owners and pup's alike, meaning a vacancy has opened up for an enthusiastic candidate and their canine to be a live-in lodge tester!
I mean… is there a dreamier job out there than a holiday tester? (No, of course there isn't, that was a rhetorical question.)
Just saying it sounds ridiculous, but believe it or not, Lakeview Manor is genuinely offering to pay you handsomely for cuddling up with your pooch, going on walks and assessing the pet-friendly facilities of the new lodge.
But hey… what's the catch right? There's always a catch.
But as far as we can see, the only catches here are the one's your pup could be potentially making in a lengthy fetch session down Devon's heavenly coastline!
The only real snag? There's only one spot available, and so you're going to have to prove that you and your prized pooch are up to the ultimutt job to bag the CV spot of a lifetime!
Lakeview Manor's Dog-Friendly Home Tester: The Details
In a nutshell, Lakeview is looking for a mature and hard-working pup to experience their luxury lodge in a free two-week stay, for the respectable fee of £300!
And of course, the lucky pooch will need an even luckier owner alongside them to chaperone their visit, and hey, without you there, the lodge's top of the range hot tub is just going to waste isn't it?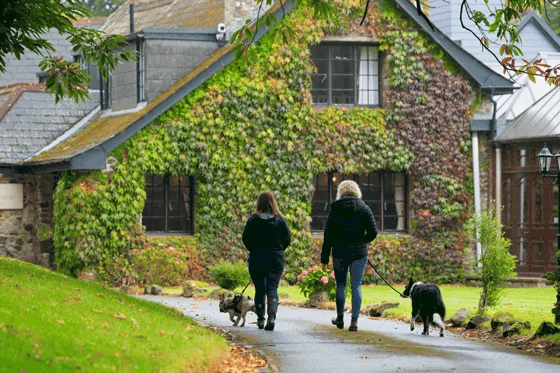 There are tasks yourself and your pup are required to fulfil while enjoying your remote break, but thankfully, none of them are too strenuous.
They include:
Find the best spot in the lodge for a pet and belly scratch
Complete one walk using the dog-friendly trails in Lakeview Manor's grounds
Find the best place for fetching sticks at Lakeview Manor
Complete one walk in the local area, choose from Lyme Regis, Blackdown Hills or another East Devon location of your choosing
Visit a dog-friendly pub or restaurant nearby
A good deal of those are stuff you do free of charge with your pet every day, but to earn your £300, you'll still need to complete all of them and then provide Lakeview Manor with a short summary of your stay in questionnaire form, highlighting positives and needed improvements to their holiday home.
Think you've got the skills to pull it off? You can apply here for the role, with the deadline for all applications being the 15th of November 2020.
If you've been selected, you'll be notified of your new position as holiday home tester on 30th November 2020 – a lovely early Christmas present for yourself and your mutt!
But before you go ahead and apply… perhaps you should know a little bit more about the perfect candidate first…
Applying For The Role: Are You Pup To The Job?
Much like with any job interview, Lakeview Manor has listed their most important skills criteria to help canine candidates get a feel for what the role entails.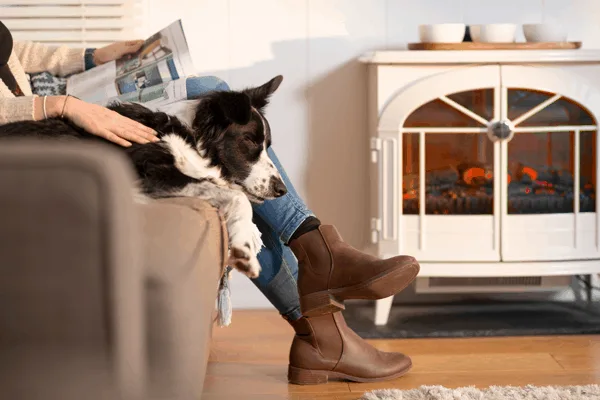 So if your pooch matches up with their key skills charter, you've got a superb chance of landing the gig of a lifetime.
Lakeview has stated they are after a diligent dog, that can offer these pawsome traits as part of their holiday home reviewing technique:
Solid sniffing skills
A genuine interest in long countryside walks
Ability to wag their tail crazily at the mention of 'walkies'
Natural in front of the camera
Determined to have the best time on holiday
A consummate cuddler: Able to chill easily after a fun day outdoors
If that sounds like your hairy little laddie/lassie, then be sure to sign up, as you'll likely be in with a real shot!
The application process is thankfully fairly simple too, requiring you to give a brief written plea as to why you should nab the role, as well as some personal details.
Remember, if it sounds like the role of a lifetime, be sure to apply before 15th November 2020!