Black Friday isn't just about grabbing yourself a new kitchen appliance, telly or smart tech piece.
Your furry, feathery and scaly friends can also grab a bargain – although you will have to do the buying part for them.
Pet deals on Black Friday are often underappreciated, so while everyone else is rushing out to buy a new sofa, you can be stocking up on some bits which will make your life as a pet parent much easier.
When Is Black Friday 2021?
This year, Black Friday is on the 26th November 2021.
However, deals begin earlier every year, with some seen mid-November and extending all the way to the 29th November (Cyber Monday), if not beyond.
Amazon first brought the US tradition to the UK and as usual, they have started already.
Their Early Black Friday Deals have seen huge savings, but we will be bringing you deals from plenty of other retailers too.
What Can I Buy For Pets On Black Friday?
Dozens of different stores will get involved in Black Friday, so you will be able to buy everything from food and poo bags to beds, new fish tanks and electricals.
Pet tech is huge right now, with cameras, GPS collars, automatic feeders and microchip cat flaps all the rage. Grabbing one of these on Black Friday will likely save you a lot of pennies.
If you like to bulk buy to make the most of savings, Black Friday can help you save even more. Amazon can be good here, with things delivered the next day.
Other things to look out for are essentials like flea treatments, toys, or even spare collars, leads and tanks for those 'just in case' moments.
The Best Of The Black Friday Pet Deals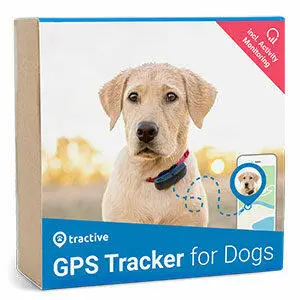 The 2021 version of the Tractive GPS tracker which has kept tabs on thousands of pets across the UK.
It gives you live tracking and location history in real time, so you know where your dog is when you need it the most. You can mark safe spaces and get immediate alerts if the dog strays, too.
The cat version is also in Amazon's Black Friday sale.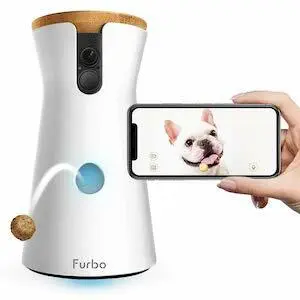 Need to keep an eye on your pooch when you're back to the office? The Furbo dog camera is dedicated to babysitting duties.
Talk to them, see them and throw them a treat if they're staying off the sofa. It works with Alexa and has Full HD, 160º wide-angle, 4x zoom and night vision, so they can't escape your view!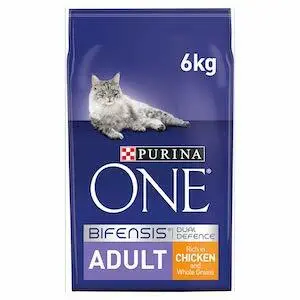 Purina ONE Adult Cat Food Chicken & Wholegrains, 6kg
Black Friday is the ideal time to stock up on bulk buys to save so much money.
This food is scientifically proven to help support your cat's natural defences from the inside out, and is a popular pick for anyone who wants to give their cat the best food possible.
Great if you regularly already feed your cat on this food, or you want to switch.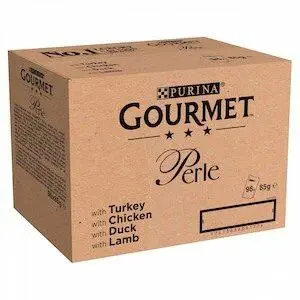 Gourmet Cat Food Perle Chef's Collection, 96 Pouches
Available in three different varieties – Chef's Collection, Country Medley and Ocean Delicacies – there is bound to be a box of food which would appeal to your cat here.
96 pouches could do you a few months depending on how much they are fed, and the food is 100% complete.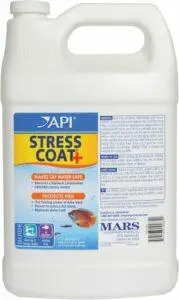 Got fish? You know you need to keep your tank and water in the best condition.
The API range of water products can reduce pH, clear algae, boost CO2 or simply get your water cleaner quicker. No matter your issue, API has a cleaner for you.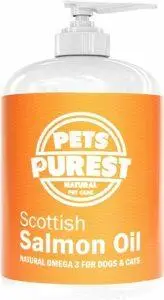 Pets Purest Scottish Salmon Oil
Has your pet got itchy, flaky, dry skin? This could help. It is a liquid fish oil designed to promote and improve the health of your pet to keep them looking and feeling great and improve skin, brain and heart health as well as inflammation and arthritis.
Hiding tablets in their food is a thing of the past.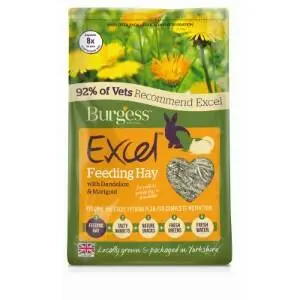 Burgess Excel Feeding Hay with Hedgerow Herbs, 3 kg
Save over 50% with this deal on feeding hay, which encourages foraging behavious and is packed with goodness. It is high in beneficial fibre and great for dental health, and perfect for any small animals.