Prime Day is a great excuse to stock up on essentials for your pet, or simply purchase that otherwise expensive product while saving some pennies.
It is Amazon's own version of Black Friday, but as an online store which sells pretty much everything you could ever wish for, there is no end to the deals you can make the most of.
Don't worry if you don't have Prime – you can sign up for a free 30-day trial and will still be able to make the most of the offers.
When Is Amazon Prime Day?
Once a flash 24-hour sale, Prime Day has been extended to cover 48 hours this year, running from the 10th-11th October 2023. This means more offers, more savings and more opportunities to spoil your furry/scaly member of the family.
What Can I Buy On Amazon Prime Day?
Absolutely anything and everything! Electricals and Amazon's own-brand products usually see the biggest savings.
But as seeing you're here for your pet, expect electricals such as treat cameras, tracking collars, and microchip cat flaps. You might even be able to pick up a new vacuum cleaner to deal with all of that pet hair.
Expensive items such as cat climbing towers, fish tank equipment and dog crates will likely also see deals, and you could save if you bulk buy items or use the Subscribe & Save feature.
Many of the deals below are exclusively for Prime members. If you are a Prime member, you can save 20% on the AmazonBasics range which includes some great budget items for pets and humans alike.
However, subscribing to Prime will enable you access to exclusive offers throughout the year.
The Best Of The Amazon Prime Day Pet Deals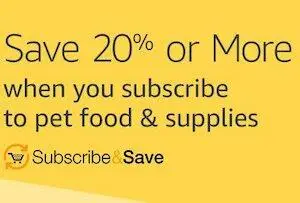 Exclusive Prime Member Deals on Amazon Subscribe & Save -
Save 20%
First up – there are thousands of eligible items on Amazon's Subscribe & Save store, but when it comes to pets, some of the highlights are flea protection, food, cat litter, bedding and poop bags.
If you get them delivered every month or so, you won't run out AND you can grab a bargain.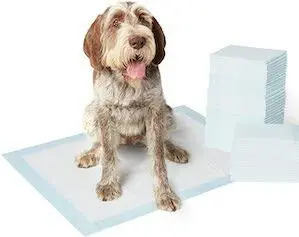 Prime Members save 20% on AmazonBasics
AmazonBasics includes pretty much everything for you, from batteries to coffee pods and dumbells, but for your pet, it can include puppy pads, poop bags, dog crates and gates, leads, beds, cat towers and anything else from their Basics range.
Over Amazon Prime Day, members can save an additional 20% on these fabulously low prices.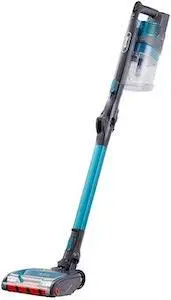 Shark Cordless Stick Vacuum Cleaner
Want something strong enough to suck up those pet hairs, but like the idea of freely moving around without a cord holding you back? It was once unheard of to have a cordless vacuum cleaner which was actually worth the purchase, but Shark have you covered here.
It is slimline, taking up little room, and gives you 40 minutes runtime on a single charge. And, the suction will lift hairs from carpets and hard floors, as well as the Ati-Hair Wrap technology meaning they won't cause an issue.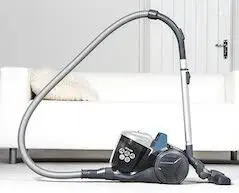 Hoover Breeze Pets Bagless Cylinder Vacuum Cleaner
Maybe you *want* corded. Maybe you want a cylinder vacuum which is a bit easier to move and traps dust and hairs better in case of allergens.
This one is great. It won't give you the performance of a vacuum which is over £100, so isn't for clearing up enough hair to make another dog or cat, but with daily use can keep the fur at bay on all surfaces.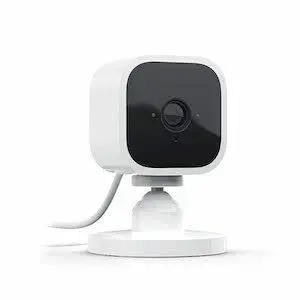 *Technically* an indoor security camera, but technically there is, therefore, nothing better to keep an eye over your pets when you can't be with them.
It is wired (which means it is more reliable), and has motion detection so you will know when your cat or dog is up and about. What makes it a great pet camera is that there is two-way audio – not only can you hear when your dog is barking or something is wrong, but you can also talk to your pet to reassure them or grab their attention.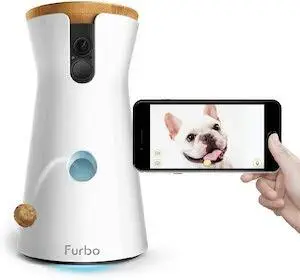 The ultimate dog camera for keeping watch and caring for your pup when not at home, the Furbo lets you observe, talk and toss treats to your mutt!

The camera features full HD quality, 4x zoom and night vision so you can observe your dog day and night, while a free Furbo app on your phone gives barking alerts and allows you to talk to your canine in a 2-way chat. You can even play with them thanks to it's in-built treat tossing system, remotely controlled from your phone!

Every camera also comes with a free 30-day trial of cloud recording, smart alerts and a daily doggie diary on Furbo's Dog Nanny program!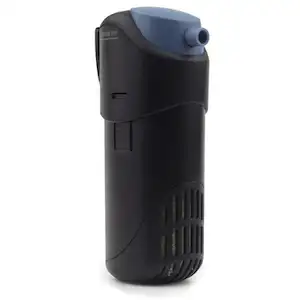 Up to 41% off in Pet Habitats & Supplies
Everything from carriers to brushes and cat flaps is included here…examples include half-price fish tank filters, dog car seats and the chance to save big when you stock up on some essential dog poop bags.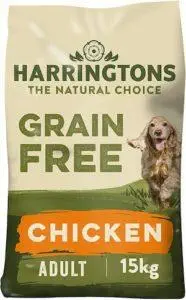 Make huge savings on some of your mutt's favourite dog food brands, including tasty favourites Pedigree, Lily's Kitchen and Harrington's!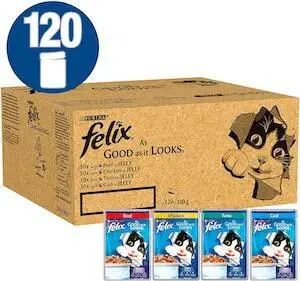 Up to 40% off Cat & Small Pet Food
Make huge savings on some of your kitty's favourite cat food brands, including feline favourites Felix, Lily's Kitchen and more!

There's also deals for rabbit and guinea owners too, with Burgess & Harrington's pellets on offer!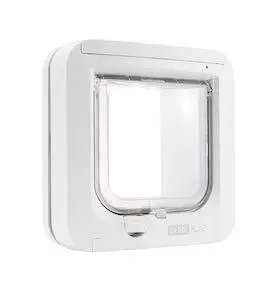 SureFlap Microchip Pet Door
Cats really benefit from microchip cat flaps. They can come and go as they wish, but *only* your cat can come and go – preventing any strays or neighbours taking refuge in your laundry pile.
You can still lock it if you need to limit their activity, and it works with their current microchip so there are no extra bits or operations to have and buy.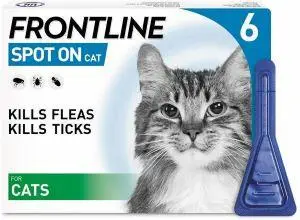 FRONTLINE Spot On Flea & Tick Treatment for Cats
Your cat needs flea treatment, especially if they are going outdoors and socialising. Not only can you save over £10 with this purchase, but it will keep you going for months and you can also Subscribe & Save so you don't forget to order more.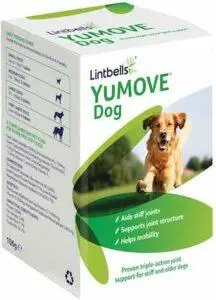 Save 43% on YuMOVE Dog Hip & Joint Supplements
The UK's No.1 veterinary joint supplement, YuMOVE products help soothe stiff joints, support joint structure and promote mobility.

Proven to work within 6 weeks of use, they're ideal for maturer dogs or pups that suffer with joint pain and arthritis.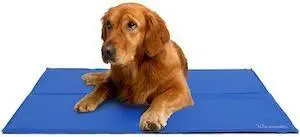 Pecute Dog Cooling Mat XL
Trying to keep pups cool in summer is thirsty work, but this XL dog cooling mat can solve that with its non-toxic, self-cooling gel.

 No need to add water, refrigerate or freeze, this mat absorbs body heat all on its own by pressure activation to prevent overheating and dehydration! It's also scratch-resistant and durable thanks to a high-quality 300D oxford material!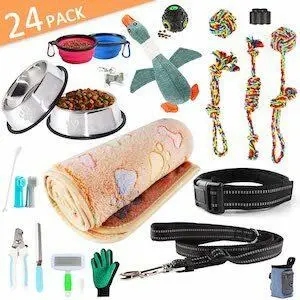 An essential 24 piece puppy starter kit, this fantastic selection of toys, blankets, training tools and more is everything you need to spoil and care for the new pooch in your life!
Including necessities such as dog bowls, collars and leads, there's also an entire grooming kit of clippers, brushes and toothbrush – so you can teach your mutt to enjoy their manicures from an early age!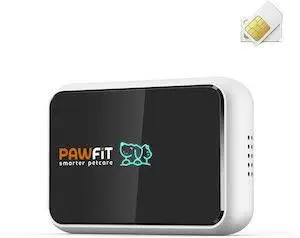 Pawfit 2 Dog GPS Tracker & Activity Monitor
The most advanced dog GPS tracker ever, Pawfit 2 includes an embedded sim to give the fastest and most accurate location of your prized pooch!
For all you FitBit fans, the activity monitor can also monitor your pup's heart rate, calories, rest hours and distance covered, all visible on the compatible Pawfit phone app!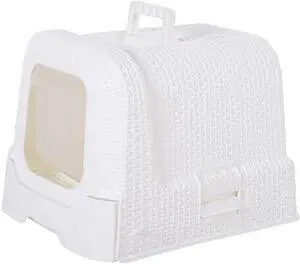 Pawhut Portable Cat Litter Box
Making your cat's toilet trips into a more civilised and private affair, this portable kitty loo is an enclosed space for your cat to do their business!
A removable tray makes cleaning a breeze and the doorway features a white pedal for cats to clean their feet on when exiting. The inside also features a sterilisation and deodorisation mat, keeping things fresher for longer! It's you're feline's very own toilet!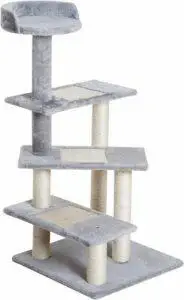 20% Off - Pawhut Cat Tree
This fun piece of feline apparatus is a fantastic climbing and scratch post for your kitties, with warm plush platforms and wipe clean material!
A spiral staircase design with top rounded crow's nest and four platform perches, it fulfils cat's natural instincts, protects your furniture and is built to last!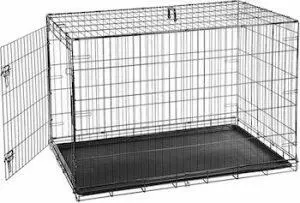 AmazonBasics Single-Door Folding Metal Dog Crate
Prime Members can save 20% on the price of this dog crate, which is perfect if you are getting a new addition to your family soon, or need to ramp up the training.
It is strong and comes in multiple sizes and designs depending on what you need, and can even be bought with a bed included. There is also a good size guide which will enable you to pick the one you need.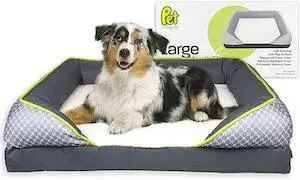 Pet MAGASIN Large Orthopaedic Dog Bed
With four inches of memory foam, this dog bed is built for maximum comfort, giving your pup optimum support and relieving pressure when settling down for the night.
An additional memory foam bolster also creates a soft squishy border, while all of the covers and inserts are machine washable for simple, quick cleaning!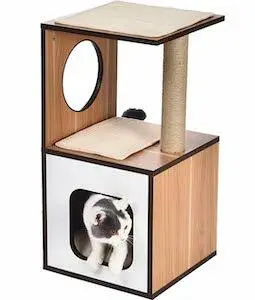 AmazonBasics Large Dual Platform Cat Condo Tree Tower
One of those things that your cat will make a lot of use out of, but you may not want to spend a lot of money on. 
Well, this tower is great quality, available in multiple designs and colours, and is available with 20% off for Prime Members. It is also durable, so this purchase will definitely last for years, making it a worthy purchase.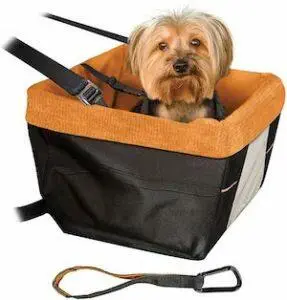 Kurgo Booster Seat for Dogs and Car Booster Seat for Pets
For small dogs, the car seat is the best way to keep them safe.
This one is ideal, with a seatbelt tether and choice of colours so you can even buy one to match their other equipment.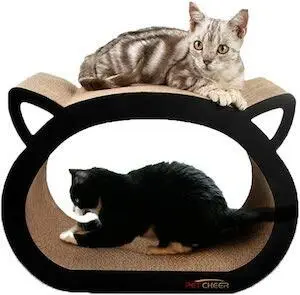 Petcheer Cat Scratcher & Lounge Bed
A cute kitty-shaped lounge bed and scratching structure, this 100% cardboard cat head is an irresistible hangout for your feline friends!
Treated with organic cat mint, your kittens will love it from day one, and its strong corrugated composition makes it far more durable than other scratch posts on the market, surviving forces of up to 50kg!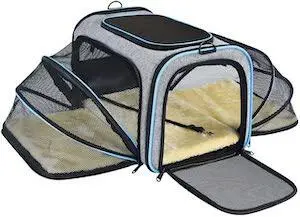 OMORC Dual-Sided Pet Carrier
A safe and spacious pet carrier with extendable sides, this superb microfibre construction can double as your pet's home from home, transforming into a multi-roomed tent structure in seconds!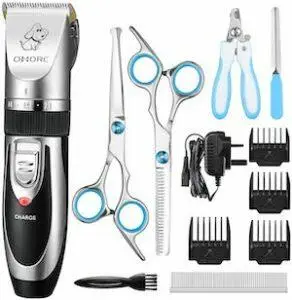 OMORC Cordless Dog Clippers Set
Allowing you to give your pup the complete TLC treatment, this phenomenal clippers set features a clipper, combs, nail clippers and files, scissors, shears and more!
The star of the show though is the cordless clipper, as with quick-charging and 80 minute high-performance battery, the whisper-quiet, no-snag titanium blades make doggy haircuts a smooth and stress-free experience!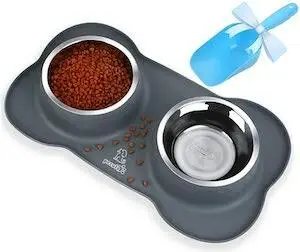 Pecute Dog Bowls with Non-Slip Mat
Preventing overflow and messy meal times, this ingenious non-slip silicone mat and dog bowl set keeps your floor clean and pups well-fed!
Dishwasher safe and easy to clean, the non-skid silicone mat prevents bowls from being knocked over and catches excess mess, while a curved edge helps catch liquid spillages!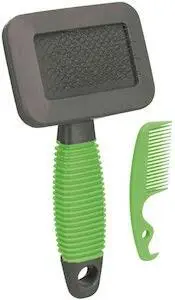 Trixie Pet Brush & Comb Set
If you're grooming your rabbit, guinea pig or other small animal you need something lightweight, gentle and which can get the job done in a matter of seconds.
This Trixie brush set is perfect – extra soft wire bristles, a comfort grip handle and the ability to remove dead hairs and knots every day.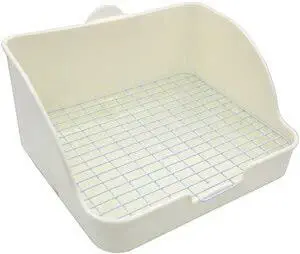 For rats, ferrets, guinea pigs and rabbits, this toilet will help if you want to be able to try and toilet train them, which makes your life much easier when it comes to cleaning up.
This one fits nicely in the corner of their cage (small animals are most likely to go to the toilet in a corner). It is nice and large, and the grating means waste drops through so they don't stand in it when they next go.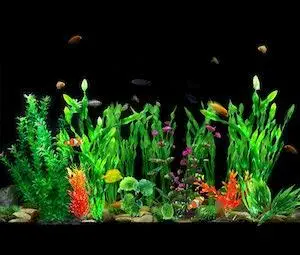 OrgMemory Artificial Aquarium Plants
Does you aquarium need a little sprucing up with some beautiful flora to go with your fauna?  
This huge 29 piece plant set will solve all your worries, providing you with a huge range of safe, non-toxic plastic plants, with life-like swaying motions and suitability for fresh or saltwater tanks!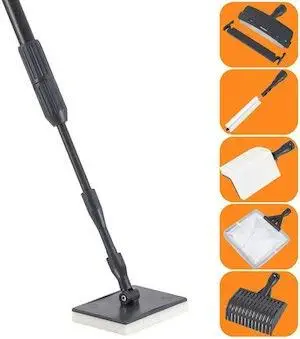 Hygger Fish Tank Cleaning Kit
No one enjoy cleaning their fish tank, but you can make the whole operation a lot easier with this 6 in 1, adjustable tank cleaning kit.
In one handy device, Hygger provide you with a fish net, algae scraper, glass sponge brush, gravel rake and two types of specially shaped sponge to reach those hard to clean areas!
Say goodbye to grime in super-fast time!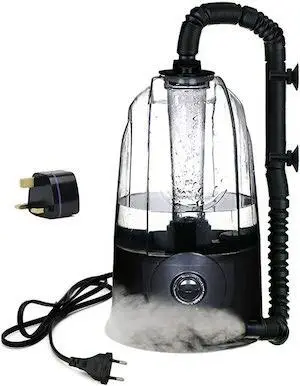 Coospider Reptile Terrarium Fogger
A fantastic 3L humidifier and mister with adjustable hose length, this is the ideal machine for keeping a variety of reptiles and amphibians happy in your home.
With easy fog adjustment controls and automatic shut off, it makes being a reptile owner a breeze – for once!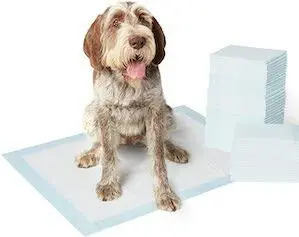 Prime Members save 20% on AmazonBasics
AmazonBasics includes pretty much everything for you, from batteries to coffee pods and dumbells, but for your pet, it can include puppy pads, poop bags, dog crates and gates, leads, beds, cat towers and anything else from their Basics range.
Over Amazon Prime Day, members can save an additional 20% on these fabulously low prices.